INTELLIGENT BUILDING CONTROL - SMART HOUSE
The development of electronics and automation brings new possibilities not only for industrial operations but also for household automation, which is called in short SMART HOME. It offers a wide range of uses to ensure not only higher living comfort but also efficient and economical household operation.
INTELLIGENT ELECTRICAL INSTALLATION - SMART HOME
It presents new possibilities for automation of individual elements and technologies in the home and for users more comfort and well-being of living and at the same time efficiency of its operation.
Lighting, heating, shading and other functions will no longer be your everyday worry but will become a task for your smart house. So you will enjoy relaxing after a hard day even listening to the real music of course under the control of your SMART house.
Correct setting and programming of individual technological elements will ensure that user interaction is minimized and fully meets its needs. Simply to carry out activities that will make your living easier and save energy.
Of course, control of all components connected to the SMART house is possible both locally through the controllers and through the tablet or mobile phone locally or remotely through the web interface. So you will keep your household under control and your family safe.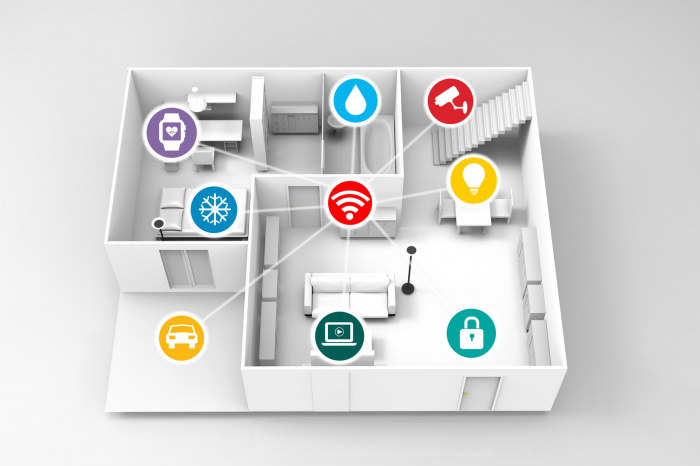 INTELLIGENT FUNCTION (SMART)
We automate your house from lighting control, heating, cooling, shading to individual components connected to the SMART house (sauna, pool, irrigation) depending on program set, scenario or different sensors - light, temperature, presence of wind or rain and so on .
SMART households save you money, time and provide incredible living comfort.
BASIC ELEMENTS IN THE AUTOMATION OF YOUR SMART HOME
| | | | |
| --- | --- | --- | --- |
| | | | |
| LIGHTING | HEATING | ACCESS | SHADING |
| | | | |
| | | | |
| POOL | VENTILATION | MULTIMEDIA | SECURITY |
WE ARE A CERTIFIED PARTNER OF TECO (FOXTROT) AND LOXONE